Main Page: Difference between revisions
Jump to navigation
Jump to search
 

Line 1:
Line 1:





One of the tasks of the H2020 coordination and support action project XR4ALL was to create and develop.  

One of the tasks of the H2020 coordination and support action project XR4ALL was to create and develop   






* a landscape research report on interactive eXtended Reality technologies  

* a landscape research report on interactive eXtended Reality technologies  
---
Latest revision as of 23:37, 3 June 2022
One of the tasks of the H2020 coordination and support action project XR4ALL was to create and develop
a landscape research report on interactive eXtended Reality technologies
a research agenda for the upcoming 3-5 years and beyond.
The final versions of both reports were provided to the community in December 2020 and they describe and report the current state and the advances on technology, applications, market, obstacles and challenges until that date. However, the domain of interactive and eXtended Realities is a highly dynamic and significantly evolving research and technology area.
Therefore, XR4ALL decided to turn both documents into living documents by using a wiki. The community on interactive and eXtended Reality technologies is invited to further complete and edit the two documents in order to keep them up-to-date and relevant, and endorse them for long-term vision development.
The content can be accessed here:
If you wish to contribute and further edit the content on the wiki, provide us with a short motivation and the topic, you wish to add to the wiki.
Send an email by clicking here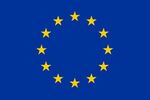 The XR4ALL project has received funding from the European Union's Horizon 2020 research and innovation programme under grant agreement No 825545.